Hill's Pet Nutrition svetovni simpozij 2021.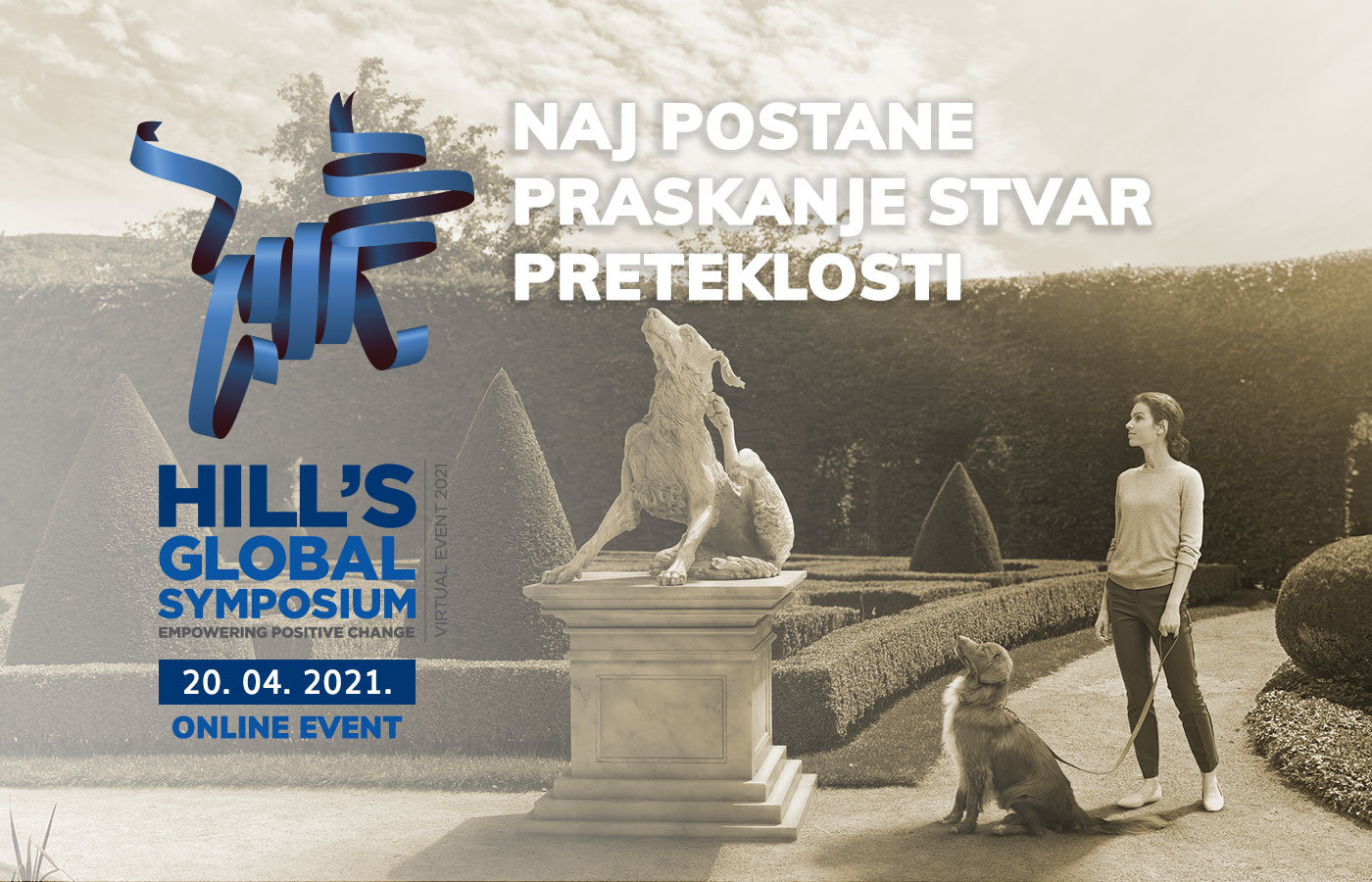 Datum objave:
12. 04. 2021.
Letos Hill's Pet Nutrition in Vetline organizirata brezplačen svetovni simpozij z vrhunskimi predavatelji in aktualnimi temami. Poiščite odgovor na vprašanje, kako naj praskanje pri psih končno postane preteklost.
Osnovne informacije
Glavna tema letošnjega simpozija je atopični dermatitis pri psih, ki ga bo skozi 11 predavanj podrobno predstavilo 14 predavateljev.
Spletni seminar bo točkovan (1,2 točki) s strani Veterinarske zbornice Slovenije.
Simpozij se začne v torek, 20. aprila 2021. ob 14.15.
Program in predavanja so v angleščini.
Predavanj:
Predavatelji:
Program ˝Hill's global syposium 2021˝ webinara
Let's Make Itching Ancient History
The Biggest Event of the Year
Why should you attend?
FREE-TO-ATTEND
Yes, 100% Free, For Everyone
So, invite your friends and colleagues
CUTTING EDGE TOPICS
Canine Atopic Dermatitis:
Diagnostics

Teledermatology

Compliance

Treatment
Our Speakers
14 Outstanding Speakers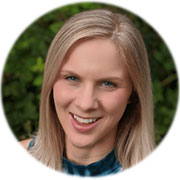 "Dr. Ashley Bourgeois, DVM, Diplomate ACVD has been a board-certified veterinary dermatologist since 2014. She has been practicing in Portland, Oregon since 2016. Dr. Bourgeois is an owner/shareholder and on the board of directors for her company (Animal Dermatology Clinic) which includes locations in California, Kentucky, Indiana, Georgia, Australia, and New Zealand.She has a strong interest in autoimmune skin diseases, allergies, and otology. In her leisure, Dr. Bourgeois enjoys outdoor activities, traveling and watching sports. She and her husband stay busy with their daughter, son, and rescue Lab/Boxer mix. Dr. Bourgeois is passionate about educating veterinarians in dermatology and work/life integration through her podcast and social media presence (The Derm Vet)."
Ashley Bourgeois
DVM, DACVD, Animal Dermatology Clinic Portland (USA)
---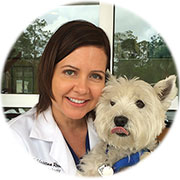 "Dr. Christina Restrepo, board-certified veterinary dermatologist, graduated from University of Florida College of Veterinary Medicine in 2003. Subsequently she completed a one-year internship in small animal medicine and surgery, at the Animal Medical Center in New York.She was then accepted to the prestigious dermatology residency program at the University of California at Davis. During the residency program, Dr. Restrepo received the American College of Veterinary Dermatology Resident Research Award for her clinical research which she also presented in Germany and Italy. In 2009, Dr. Restrepo became a board-certified Diplomate of the American College of Veterinary Dermatology.
Since then, Dr. Restrepo has worked in California, Australia, and currently in Florida. She enjoys lecturing to national and international audiences regarding the field of veterinary dermatology and is fully bilingual [English-Spanish]. Dr. Restrepo is also deeply passionate about health, nutrition, and the environment for both pets and humans."
Christina Restrepo
DVM, DACVD, BluePearl Specialty and Emergency Pet Hospital of Florida (USA)
---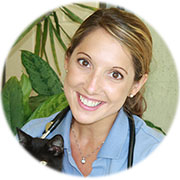 "Dr. Hutchinson is originally from New Hampshire and received her Doctorate in Veterinary Medicine from North Carolina State University. After graduation, she did a one year rotating small animal internship at Tufts Veterinary and Emergency Treatment facility. Dana continued her training at Tufts Cummings School of Veterinary Medicine after choosing to focus her career on animal nutrition, completing a residency in small animal clinical nutrition under Dr. Lisa Freeman. Dana is board certified in small animal nutrition (diplomat of the American College of Veterinary Nutrition) and currently works at Hill's Pet Nutrition in Scientific Affairs in addition to serving as the clinical nutritionist at Angell Animal Medical Center in Boston, MA. She has a particular interest in nutritional management for renal disease, geriatrics and the critical care patient."
Dana Hutchinson
DVM, DACVN, Hill's Pet Nutrition (USA)
---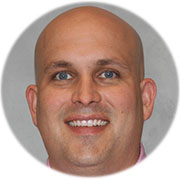 "Darren Berger, DVM, DACVD is Associate Professor of Dermatology at Iowa State University's College of Veterinary Medicine in Ames, IA. Dr. Berger's research interests include clinical pharmacology, Malassezia dermatitis/otitis, and equine hypersensitivity disorders. A graduate of Iowa State University, he worked as a small animal general practitioner prior to completing a dermatology residency with Dermatology for Animals in Gilbert, AZ."
Darren Berger
DVM, DACVD Iowa State University (USA)
---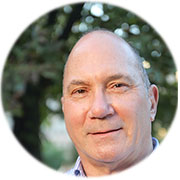 "Dr. DeBoer is a graduate of the School of Veterinary Medicine, University of California-Davis, and completed postgraduate training at Michigan State University and at UC Davis. In 1986, he joined the faculty of the School of Veterinary Medicine, University of Wisconsin-Madison, where he is currently Professor of Dermatology. His research and clinical interests center on the immunology of recurrent and chronic skin diseases, with a focus on canine allergic skin disease. He is a diplomate of the American College of Veterinary Dermatology and has served on the scientific editorial boards of the American Journal of Veterinary Research and Veterinary Dermatology, and is former chair of the International Committee on Allergic Diseases of Animals. Dr. DeBoer is the author of more than 200 clinical and research publications in veterinary dermatology."
Douglas J. DeBoer
DVM, DACVD, University of Wisconsin (USA)
---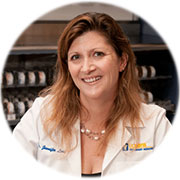 "Chief of Service, Nutrition Support Service, Veterinary Medicine Teaching Hospital, UC Davis Professor of Clinical Nutrition, Department of Molecular Biosciences, School of Veterinary Medicine, UC Davis Dr. Larsen holds Bachelor's and Master's degrees in Animal Science and a DVM from UC Davis. She was in private practice before accomplishing a clinical nutrition residency at UC Davis. She attained Diplomate status from the American College of Veterinary Nutrition, and completed a PhD in Nutritional Biology. In her current role, Dr. Larsen provides clinical nutritional consulting through the Nutrition Support Service at the UC Davis Veterinary Medical Teaching Hospital.
She also mentors residents and students, and teaches in the veterinary curriculum as well as for the Graduate Group of Nutritional Biology."
Jennifer A. Larsen
DVM, MS, PhD, DACVN, University of California Davis (USA)
---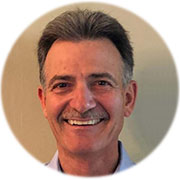 "Wayne Rosenkrantz is a graduate of the University of California, Davis and completed his residency training in private practice. He is a past-President of the ACVD and is co-owner of the Animal Dermatology Clinics, with locations throughout California, southeast US, as well as Perth, Australia and Auckland, New Zealand. He actively trains residents in his ACVD approved residency training program and participates in clinical research trials. He has published many articles and book chapters on small animal and equine dermatology, including significant contributions to the text "Current Veterinary Dermatology: The Science and Art of Therapy" (Mosby) as well as the therapy section in the 7th edition of Muller and Kirk's Small Animal Dermatology. He is also a co-editor of the text "Veterinary Allergy" (Wiley Blackwell). He is a recognized national and international speaker on veterinary dermatology. He was awarded the DVM Pharmaceutical Award of Excellence and the Frank Král award for his contributions to veterinary dermatology."
Wayne Rosenkrantz
DVM, DACVD, Animal Dermatology Clinic in Tustin (USA)
---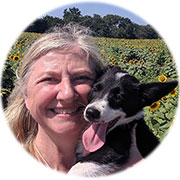 "Jennifer MacLeay is an Ohio State graduate who initially specialized in large animal internal medicine with a focus on nutrition, muscle and bone physiology as part of her residency and PhD at the University of Minnesota. After joining the faculty of Colorado State University her research expanded into the effect of nutrition on bone physiology using sheep as a model for human osteoporosis. Her understanding of dietary acid base metabolism and calcium physiology eventually led her to Hill's Pet Nutrition where she has led landmark studies involving c/d multicare for management of FIC, struvite and calcium oxalate urolithiasis, Metabolic for weight loss, Youthful Vitality for senior pets and Derm Defense for the management of environmental allergies.
In her role as Medical Director within the Global Clinical Nutrition group, she is involved not only in designing and running clinical trials but in helping to bring nutrition innovation to market by working cross functionally with basic research and product development."
Jennifer MacLeay
MBA, DVM, PhD, DACVIM, Hill's Pet Nutrition (USA)
---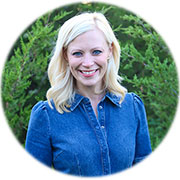 "For the past 5 years, Jennifer Mitchell has been in Global Marketing and Advertising for Hill's Pet Nutrition. Jennifer got her start working for a New York City based advertising agency on the Mercedes-Benz account. She has spent the past 9 years promoting the use of ethical data marketing practices and is a Past-President, current advisor to the Data & Marketing Association. In 2017 she was awarded the Kansas City Young Data Driven Marketer of the Year award and started guest lecturing in communication classes at Washburn University. Over the course of her career, she has worked in marketing for several brands including Nissan, Kodak Dental Imaging, Plato Pet Treats, ZuPreem, Planmeca, Delta Airlines, and more. Jennifer currently oversees Hill's Prescription Diet global marketing and innovation for Dermatology and Urinary therapeutic conditions."
Jennifer Mitchell
Hill's Pet Nutrition (USA)
---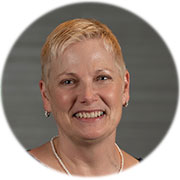 "University of Minnesota College of Veterinary Medicine Professor- Clinical Nutrition Associate Medical Director- Specialty, Primary and Urgent Care Services Dr. Julie Churchill received her B.S and DVM from Michigan State University. She completed a small animal internship in medicine and surgery University of Georgia. She then completed combined residencies and her PhD program in small animal internal medicine and clinical nutrition at University of Minnesota. Her PhD research was in the area of renal aging in geriatrics.
In the final years of her graduate work, Dr. Churchill developed a small animal clinical nutrition service at the UMN Veterinary Medical Center and remained in newly created faculty position at the Univ. of Minnesota. Within 5 years of creating the nutrition service she developed a model to make it financially self-sustaining. Dr. Churchill is a Diplomate of the American College of Veterinary Nutrition, a member of the American Academy of Veterinary Nutrition (AAVN). She is currently the Associate Medical Director for Specialty, Primary and Urgent Care Services, an Associate Professor, and director and of the Nutrition Service at the University of Minnesota Veterinary Medical Center. Dr. Churchill is passionate about all aspects of small animal clinical nutrition including the role of nutrition in maintaining wellness and preventive care, obesity prevention and treatment, the nutrition needs of geriatric patients, nutritional management of kidney diseases, and critical care nutrition. She is also interested in teaching and improving client communication to successfully integrate nutrition into the care of every patient. She served on the task force to develop the AAHA guidelines for weight management. She serves as president of the Pet Nutrition Alliance (PNA) and on the educational tools committee of PNA working to develop a" Go-to" website for credible nutritional information for veterinary practice teams and consumers. Dr. Churchill also serves on the Board of the Association for Pet Obesity Prevention and is a coauthor and advocate for a global pet obesity initiative."
Julie Churchill
DVM, PhD, DACVN, University of Minnesota (USA)
---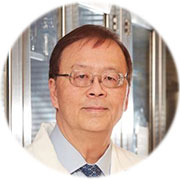 "Dr. Leung is Edelstein Chair of Pediatric Allergy-Immunology at National Jewish Health and Professor of Pediatrics at University of Colorado Denver School of Medicine. He received his MD, PhD from University of Chicago, did a pediatric internship and residency at Boston Children's Hospital and was a Fellow in Allergy-Immunology at Boston Children's Hospital between 1979-1981. He subsequently joined the faculty at Harvard Medical School with appointments as Assistant Professor (1983) and Associate Professor (1987) in Pediatrics. Since 1989, Dr. Leung has been Head of Pediatric Allergy-Immunology at National Jewish Health. In 1993, he was elected to membership in the ASCI and was the recipient of a NIH/NHLBI MERIT award from 1995-2005 for seminal work in Kawasaki Disease. He is a past member of the Board of Directors of the American Academy of Allergy, Asthma and Immunology (AAAAI) as well as The American Board of Allergy and Immunology (ABAI). Between 1998-2015, he was Editor-in-Chief of The Journal of Allergy and Clinical Immunology. He is the current Executive Editor of The Annals of Allergy, Asthma and Immunology. Dr. Leung is the author of more than 800 publications, has a H-index of 118 and has been the recipient of more than 35 NIH grants and 20 patents. In 1997, he won the E. Mead Johnson Award for Outstanding Research in Pediatrics; In 2002, the Institute for Scientific Information (ISI) named him to their list of World's Most Highly Cited Authors in Immunology. In 2004-present, he has been Principal Investigator of the NIH/NIAID Atopic Dermatitis Research Network to study mechanisms underlying bacterial and viral infections in atopic dermatitis. He has also been the Denver site PI for NIH/NIAID CoFAR since 2005. In 2012, he was awarded the AAAAI Distinguished Service Award for his contributions as Editor-in-Chief of The Journal of Allergy and Clinical Immunology and named by U.S. News and World Report as one of the top 1% of physicians in the U.S. He has delivered numerous lectureships at The AAAAI and received academic awards throughout the world. In 2016, AAAAI established The Donald Leung/JACI Editors AAAAI Foundation Career Development Award. In 2018, he received the AAAAI Distinguished Scientist Award for his work in Atopic Dermatitis. In 2019, Allergy, the official publication of EAACI, honored him as a "Legend of Allergy and Immunology"."
Donald Leung
PhD, MD, National Jewish Health (USA)
---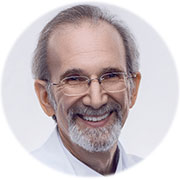 "Dr. Richard Usatine has devoted his career to teaching health care providers at all levels and providing compassionate health care to underserved and vulnerable populations. He is a Professor of Family Medicine and Dermatology and Cutaneous Surgery at University of Texas Health, San Antonio. He received his MD from Columbia College of Physicians and Surgeons and completed his family medicine residency at UCLA. He is an author of 10 books and the lead author of 8 books including "Dermatological and Cosmetic Procedures in Office Practice", "Cutaneous Cryosurgery" and the 3rd edition of the "Color Atlas of Family Medicine". He has published over 120 journal articles and has won numerous teaching and humanitarian awards. In 2000, Dr. Usatine was the only national recipient of the Humanism in Medicine Award by the Association of American Medical Colleges. Dr. Usatine founded the University Health System Skin Clinic in 2006. He is the program director of the only Underserved Dermatology Family Medicine Fellowship Program in the US. He is also involved in teaching family medicine, internal medicine and dermatology residents at his university. He is the Founding Director of a program that includes 6 student-run free clinics and two medical student electives associated with these clinics. Dr. Usatine has been an active member of his university's global health program and has been the faculty leader for one global health trip yearly since 2009. Dr. Usatine has been the chair of the AAFP Skin Conditions and Diseases Course since 2006 and was one of the founding faculty members of the course when it started in 1998. He began teaching dermoscopy to primary care providers in 2009 and now teaches dermoscopy to international audiences. He co-developed a free interactive app for smart phones and tablets called "Dermoscopy: Two Step Algorithm". He is the first family physician to be elected to the board of the International Dermoscopy Society. Dr. Usatine has also developed over 80 dermatology instructional videos and the Interactive Dermatology Atlas website. His clinical photography has been used in many books, monographs, journal articles and educational websites (including VisualDx and the American Cancer Society). He is the associate editor of the Journal of Family Practice and the editor of the Photo Rounds column. Dr. Usatine is the family medicine editor for VisualDx."
Richard Usatine
MD, University of Texas Health (USA)
---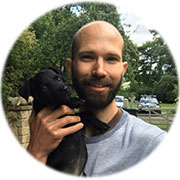 "Thomas Webb is a Professor in Psychology at the University of Sheffield, where he teaches and pursues research on self-regulation – how people control their thoughts, feelings, and behaviour in order to achieve their goals. For example, how do people help their dog to lose weight and stay healthy? He has published around 100 papers on topics such as motivation, planning, self-monitoring, and emotions."
Thomas L. Webb
The University of Sheffield (UK)
---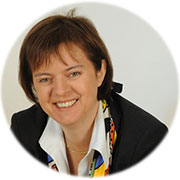 "Dr. Marina Debernardi serves as the Global Chief Veterinary Officer for Hill's Pet Nutrition. Dr. Debernardi serves as a member of the SAP. Dr. Debernardi has an excellent understanding of the global veterinary market and potential development opportunities. As a veterinarian she provides critical, multidisciplinary insight on projects considered by the Clinical Translational Platform. In her current role she is part of the Hill's Global Leadership Team and member of the Global Commercial team where she is responsible for developing strategies, enabling the network of veterinary affairs professionals worldwide, and fully integrating Hill's scientific equity with commercial opportunities.
Her current areas of focus are the impact of digital platforms on the veterinary profession, understanding the role of telehealth as an enhancer of connection between veterinarians and clients, and the opportunity both provide to drive nutritional recommendation and data-gathering about epidemiology and insights. After her graduation as Doctor in Veterinary Medicine, Dr. Debernardi completed her PhD in Nutrition with focus on Fiber and its impact on digestion at the University of Padua, Italy. Prior to joining Hills Pet Nutrition in 1994, she was intern and then Contract Professor at the University of Turin, Faculty of Veterinary, Department of Nutrition. Marina evolved her experience from the Academic environment to the Industry with various assignments and locations worldwide – with focus on veterinary insights, business, profession and clinical nutrition."
Marina Debernardi
DVM, PhD, Hill's Pet Nutrition (USA)
---
HGS 2021 Program
Event Schedule
KEYNOTE: Update on Human Atopic Dermatitis
Donald Leung, 14:15 h
Atopic Dermatitis (AD) is the most common inflammatory skin disease in humans. During the past ten years there has been a revolution in our understanding of key mechanisms driving AD. It is now known that skin barrier dysfunction and immune dysregulation are key features of AD. New therapies are pathogenesis-based targeting skin barrier dysfunction and polarize immune pathways driving AD.
Darren Berger, 14:55 h
In this session we will cover the causes of pruritus in dogs and the basic clinical approach to determining its correct origin in the canine patient. This topic will be discussed in a clinically applicable manner while outlining hallmark differences between the various differentials.
A Human Medicine Perspective: Getting the Most Out of the Teledermatology Consultation
Richard Usatine, 15:30 h
In human medicine, teledermatology is an efficient method of evaluating a patient using smartphones, tablets, computers and appropriate software. It is best when the patient, parent or pet owner has the ability to navigate software with video capability. Software like Zoom can help to visualize the skin conditions of concern. It is also remarkable what can be diagnosed and treated even over the telephone when the observer can provide clear verbal descriptions and/or send still photographs to enhance the clinical process.
Multimodal Treatment of Atopic Dermatitis: The Four Most Important Concepts to Know
Douglas J. DeBoer, 16:15 h
Multimodal Therapy represents a profound change in our thinking about how best to treat canine atopic dermatitis. Within this concept, it's important to recognize the difference between a foundation treatment (which creates the bulk of control) and an accessory treatment (which helps the foundation treatment to work). Foundation and accessory treatments each serve unique and intersecting roles in the overall plan. For foundation treatments, the concept of targeting is critical to understand as it can help in treatment selection. It is also helpful (both for you and your client) to frame your treatment plan as a "short term vs. long term" approach. Short term, providing immediate relief is paramount, usually involving drug treatment. Longer term, strategies such as avoidance, control of flare factors, augmenting efficacy of medications, and preventive strategies serve to create lifelong relief while maximizing patient safety.
Hocus Pocus Vet Dermatology: Curtain Lifted and Myths Revealed!
Christina Restrepo, 17:15 h
The "art of practicing veterinary dermatology" inevitably involves many lotions, potions and magic tricks! Some may consider these practices "hocus pocus" and others consider them "tried and true"… In this lecture we will discuss debunking a few of the myths that circulate among veterinarians and clients, when it comes to veterinary dermatology diagnostics and therapies.
Nutritional approach to Dogs with AD
Dana Hutchinson, 17:55 h
This presentation will review the evidence supporting use of specific nutrients in the management of canine atopic dermatitis. We will also review the role nutrition plays in combating the mechanisms involved in canine atopic dermatitis as part of multimodal therapy and share information about a new nutritional solution for dogs with canine atopic dermatitis.
Using Psychology to Help Pet Parents to Tackle Atopic Dermatitis
Thomas L. Webb, 18:30 h
Appropriate management of atopic dermatitis requires a number of actions on the part of pet parents – e.g., to have diagnostic tests, provide appropriate nutrition, antimicrobial therapy etc. Given how central people are to managing atopic dermatitis, this talk will describe how psychology can help to understand whether and why pet parents take appropriate action. The answer is divided into two issues – motivation and volition. Motivation is understood in terms of Protection Motivation Theory (Rogers, 1975) which suggests that people are motivated to protect their dog when (i) the threat is appraised as severe and likely to occur and (ii) they believe that the proposed actions are likely to be effective in reducing the threat. Volition refers to the challenges encountered translating motivation (or good intentions) into action and will be discussed with reference to Control Theory (Carver & Scheier, 1982), which suggests that having set a goal (e.g., to deliver solutions) people need to keep track of their progress and take action when needed. The final part of the talk will discuss how psychology can help veterinarians raise the (difficult) topic of skin conditions with owners (e.g., how they might reduce defensiveness) and enable clients to deliver the solutions appropriately (e.g., via a step-by-step approach).
19:00 - 19:30 h
Speakers: Donald Leung, Darren Berger, Richard Usatine, Douglas J. DeBoer, Christina Restrepo, Dana Hutchinson, Thomas L. Webb
Let's Make Itching Ancient History (DermComplete Clinical Studies)
Jennifer MacLeay, 20:15 h
In this lecture we'll cover our groundbreaking work that spanned 4 years, 3 clinical studies, 2 disorders; food and environmental allergies and the single food that is clinically shown to help manage both conditions.
Debunking Nutrition Myths for Allergic Pets
Jennifer A. Larsen, 20:55 h
This session will review the common myths related to dermatology and nutrition. Strategies for addressing client concerns related to each myth will be provided. We will also review tips for client communication and for achieving compliance when managing pets with dermatological disease that is suspected to be diet-related.
CAD: How to Use the Newest Drugs in Clinical Practice?
Wayne Rosenkrantz, 21:40 h
The availability of Oclacitinib maleate (Apoquel®) and Lokivetmab (Cytopoint™) has increased the success in the management of canine atopic dermatitis. Oclacitinib is a synthetic janus kinase (JAK) inhibitor developed for the treatment of allergic skin diseases in dogs. It has a high degree of efficacy, a rapid speed of onset and fewer adverse effects than corticosteroids. It has been shown to be safe and efficacious for long-term use and improved the quality of life for dogs with atopic dermatitis. Cytopoint™ is the first monoclonal antibody (mAb) therapy approved for control of the clinical signs associated with atopic dermatitis in dogs. Cytopoint is an injectable containing a caninized mAb specifically designed to target and neutralize cytokine interleukin-31 (IL-31). Having these drugs with a comparably high degree of efficacy has been extremely beneficial for the management of atopic dermatitis. The question of which drug to select for an individual patient is based on many variables but should occur on a case-by-case basis. The presentation will cover the when and how to use these drugs in clinical practice.
More than Crusty Skin Pics: Using Social Media in Veterinary Dermatology
Ashley Bourgeois, 22:30 h
Social media is everywhere! With the right type of posting, it can be used as a powerful educational tool for veterinarians and clients. Since dermatology is such a visual specialty, using pictures through social media can be a fun way to engage your clinic clientele and other veterinary clinics. But it is important to have a variety of posts to keep content fresh and appealing to different followers. From clinical lesions to fun patient pictures, keeping your audience interested while taking the opportunity to teach can be a delicate balance. Learn the best types of posts such as before and after photos, action shots within the clinics, and videos that can allow the dermatology service at your veterinary hospital to thrive.
23:00 - 23:30 h
Speakers: Jennifer MacLeay, Jennifer A. Larsen, Julie Churchill, Wayne Rosenkrantz, Ashley Bourgeois
Don't Miss Out!
Save your seat for one of the most exciting CE events and learn from the comfort of your home!